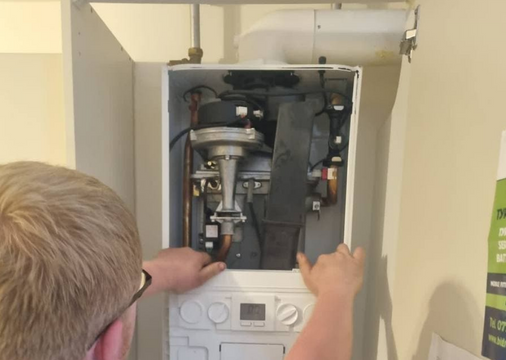 Introduction: When it comes to central heating installation, it's not just about staying warm and cosy during the chilly months. There are necessary regulations and guidelines in place to ensure the safety, efficiency, and environmental impact of your heating system. In this blog post, we'll walk you through what you need to know about central heating regulations before embarking on your installation journey.
Gas Safe Register: If your central heating system uses gas, it's crucial to hire a Gas Safe registered engineer. Gas Safe is the official register of gas engineers legally allowed to work on gas appliances in the United Kingdom. Check the engineer's credentials and ensure they are up-to-date to guarantee safety and compliance.
Building Regulations: Building regulations govern various aspects of heating installation, such as ventilation, insulation, and energy efficiency. Compliance with these regulations is essential to ensure your heating system meets safety standards and operates efficiently. Failure to comply may result in legal consequences and issues with your home insurance.
Boiler Efficiency: The ErP (Energy-related Products) directive sets minimum efficiency standards for heating systems, including boilers. When installing a new boiler, it must meet specific efficiency requirements to reduce carbon emissions and energy consumption. An efficient boiler not only benefits the environment but also saves you money on heating bills in the long run.
Environmental Impact: As society becomes increasingly conscious of climate change, there is a growing emphasis on reducing carbon emissions. Installing energy-efficient heating systems, such as condensing boilers or heat pumps, can significantly reduce your home's carbon footprint. Some areas also offer incentives and grants for eco-friendly heating upgrades.
EPC Rating: Your home's Energy Performance Certificate (EPC) rating can be affected by your central heating system. A higher EPC rating not only adds value to your property but also demonstrates your commitment to energy efficiency. If you're considering selling your home, a better EPC rating can make it more appealing to potential buyers.
Safety Compliance: Besides gas safety, central heating systems should adhere to electrical safety standards. Electrical components, controls, and wiring must be installed correctly to prevent fire hazards and ensure safe operation.
Ventilation and Air Quality: Proper ventilation is essential for central heating systems to operate safely and efficiently. It helps prevent the build-up of harmful gases and ensures good indoor air quality. Regulations dictate the size and positioning of ventilation openings, which your installer should follow diligently.
Conclusion: Navigating central heating regulations may seem complex, but it's a crucial aspect of any heating installation project. Working with a certified and experienced heating engineer or plumbing and heating company, like Buxton Plumbing & Heating, ensures that your central heating system complies with all necessary regulations and provides a warm, safe, and energy-efficient home. Prioritise safety, efficiency, and environmental responsibility to enjoy the benefits of a well-installed heating system for years.